The Lillipad Mobile Ergonomic Workstation Is Unlike Anything Else
The Lillipad workstation was engineered with a focus on quality, integrated features, and versatility, to solve all the challenges of working in environments that aren't an office.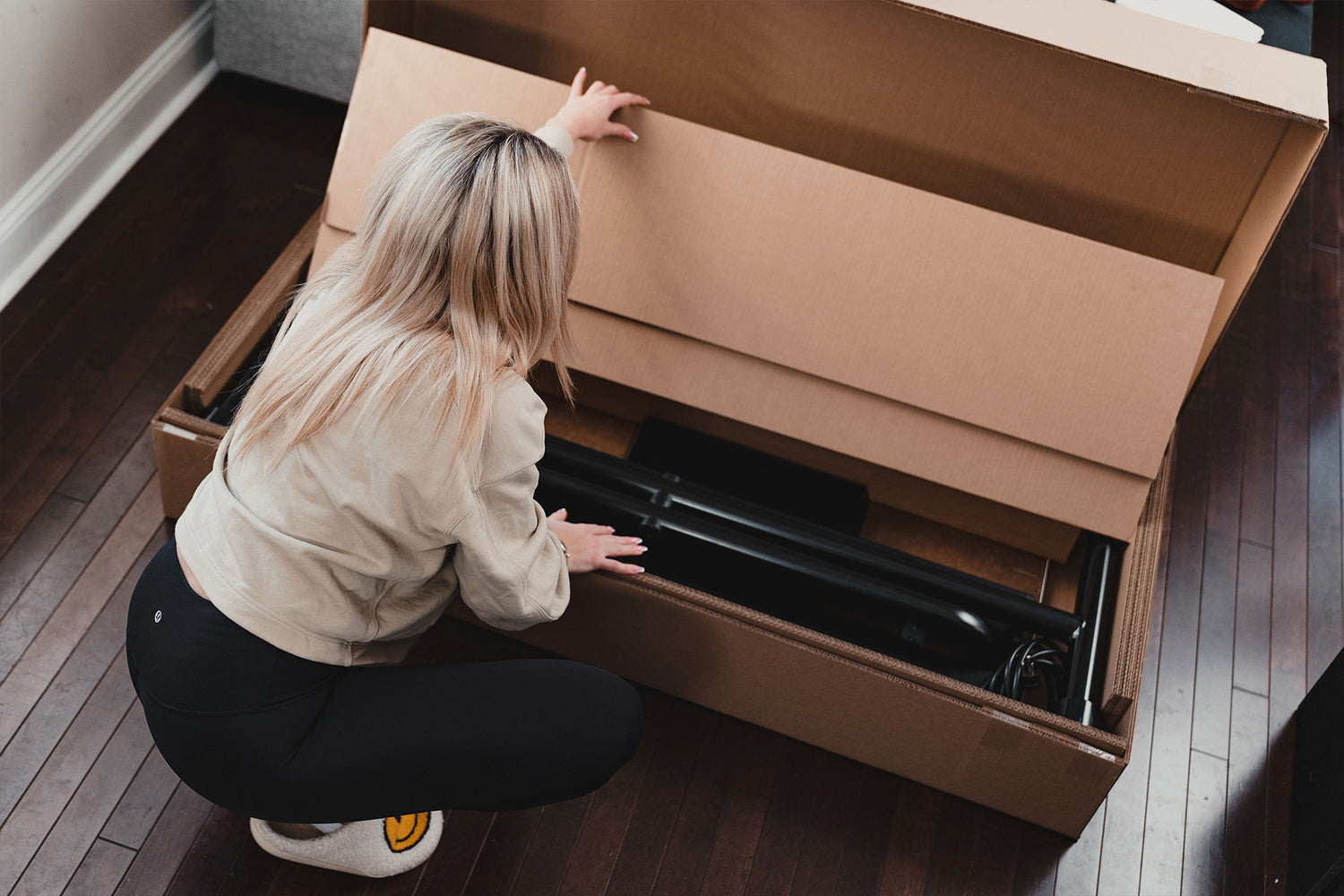 No Assembly Required
You don't need any tools to get started with your Lillipad mobile workstation. Just open the box, roll it where you want it, plug it in, and get productive!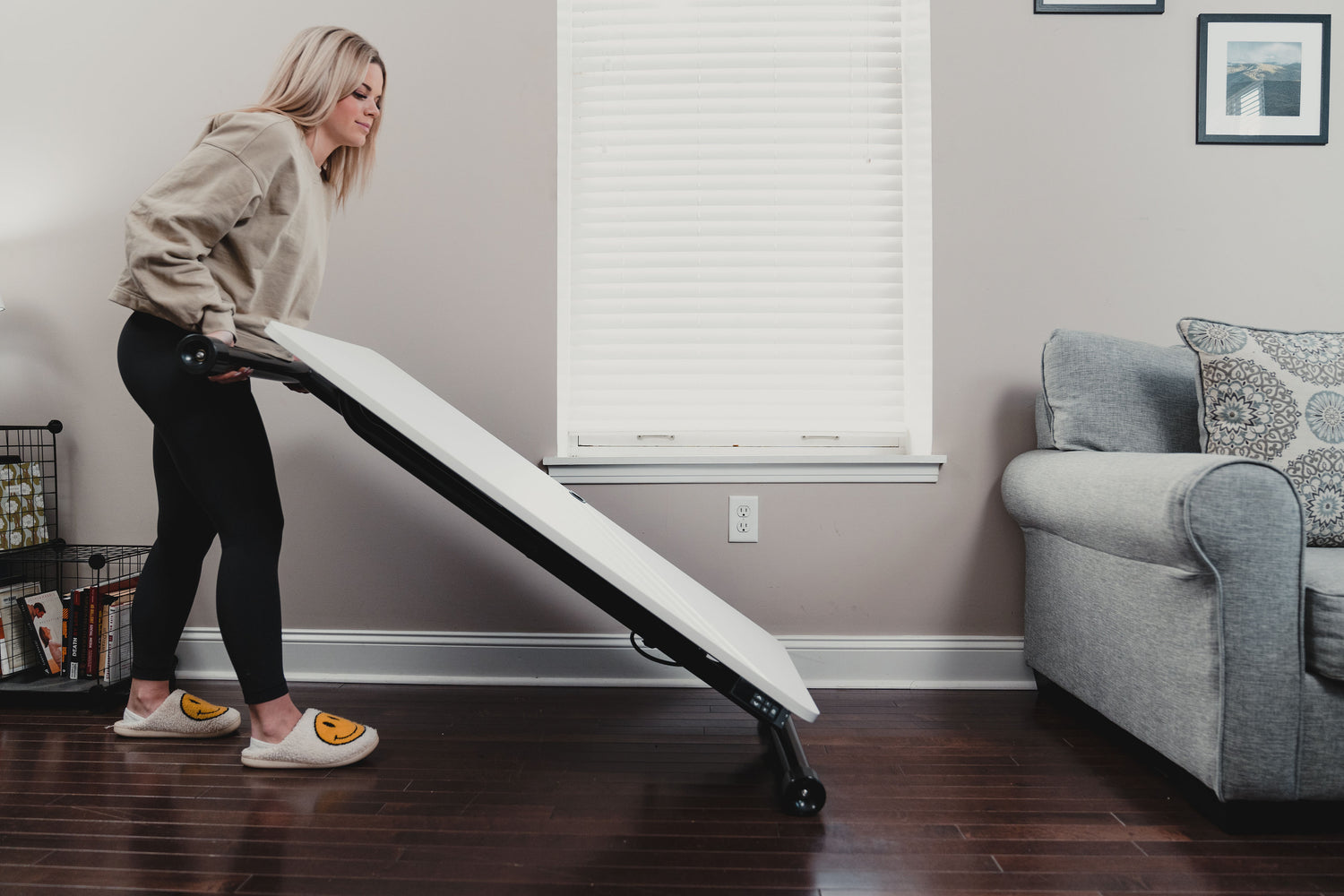 Move It, Roll It.
The wheels on the Lillipad workstation make it simple to move. Roll it where you need it for work mode or out of the way for that weekend gathering.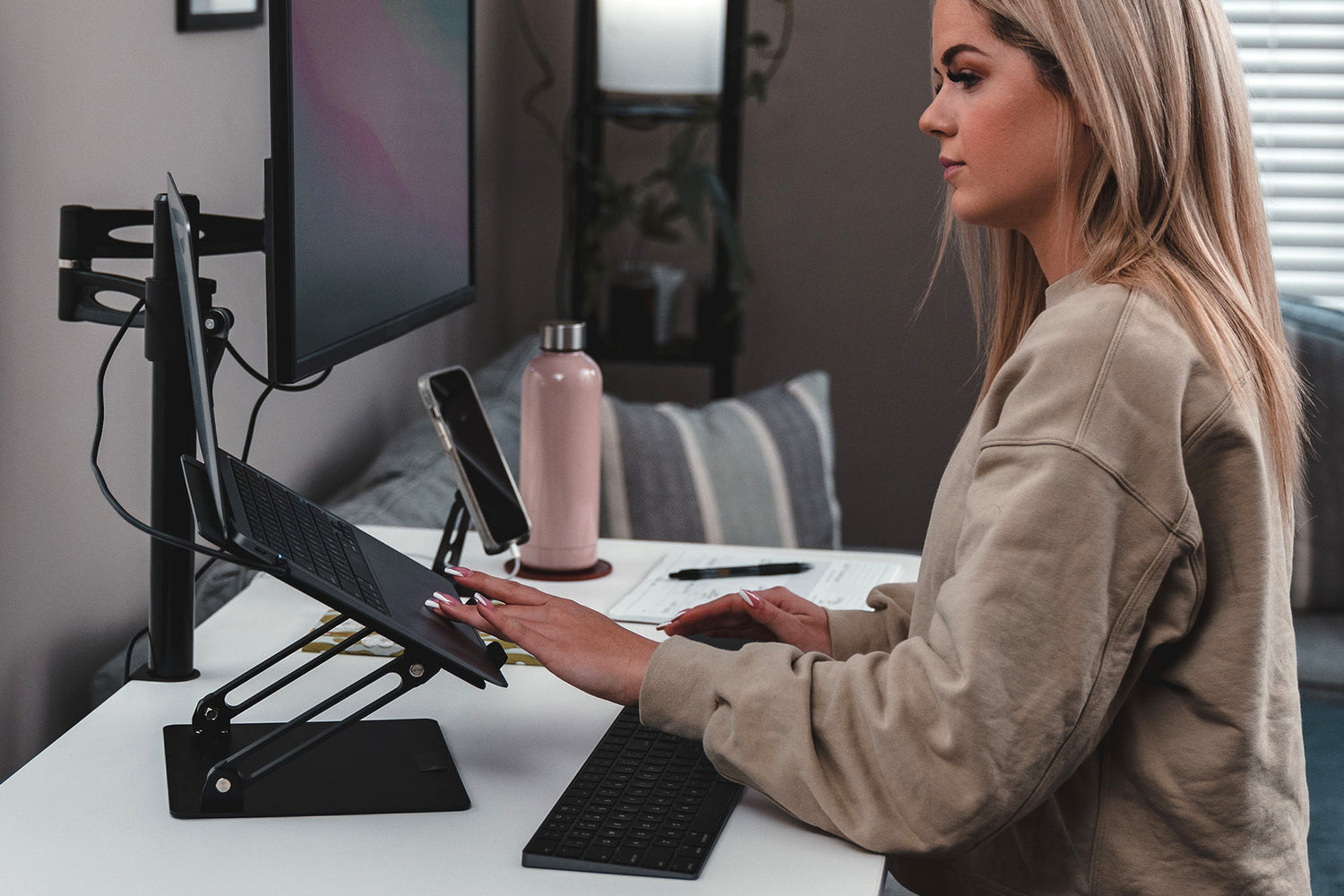 Sit or Stand. It's Your Choice.
The Lillipad is an electric ergonomic workstation that adjusts to variable heights at the touch of a button.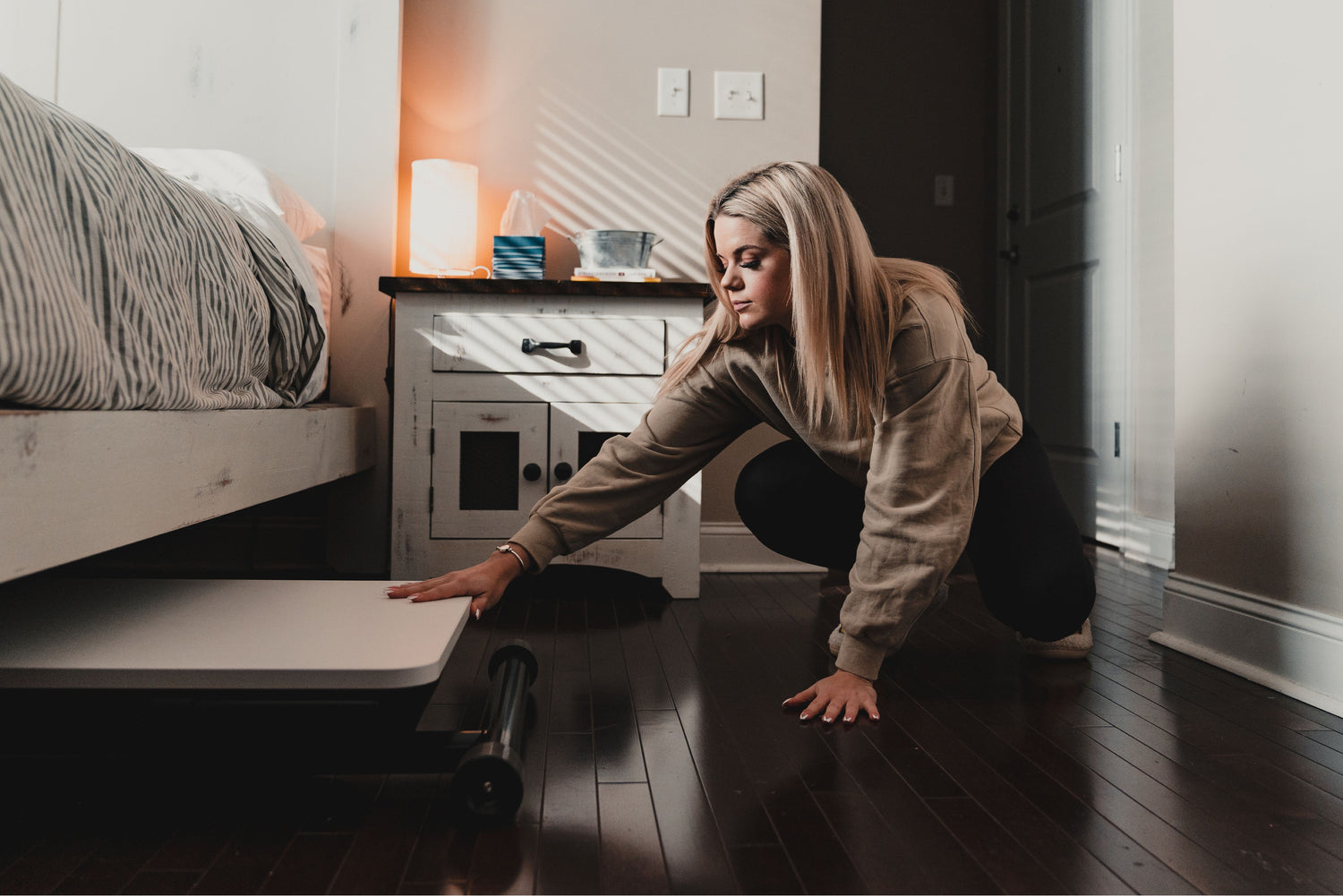 Fits under a bed, couch or in a closet
Lillipad's 6" storage height makes your living space bigger. This proprietary feature enables users to store Lillipad when not in use, freeing up valuable space for life's activities. We're proud to say this is the only electric workstation in the world with such functionality!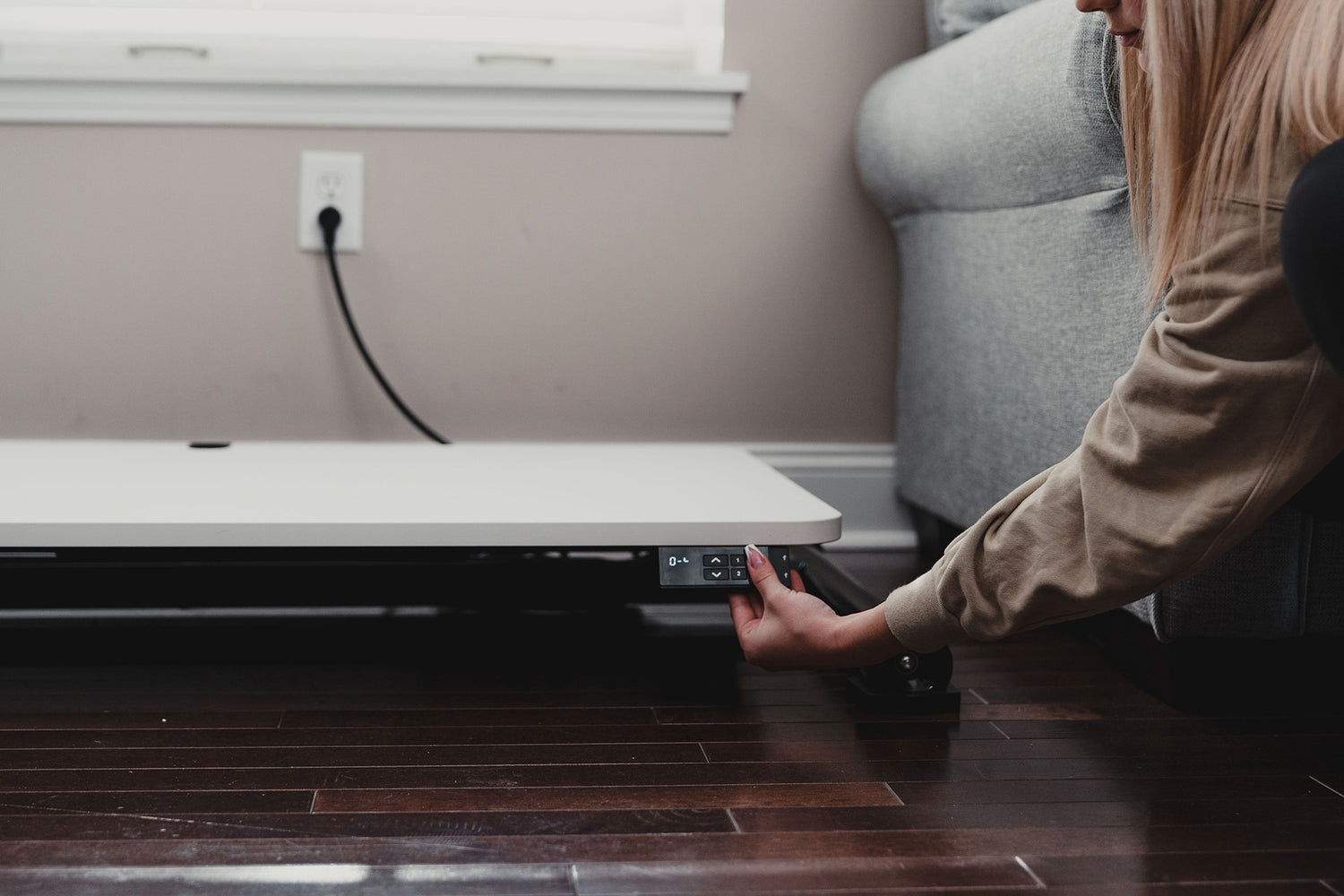 You Have The Power
One plug to the wall powers the desk as well as 3 integrated outlets, 3 USBs and 1 USB-C. Power two monitors, a laptop & accesories. Cable management doesn't require spagehtti.
Built With Quality
The Lillipad workstation is assembled in the USA, with sturdy construction, and loaded with all the features of a commercial grade workstation.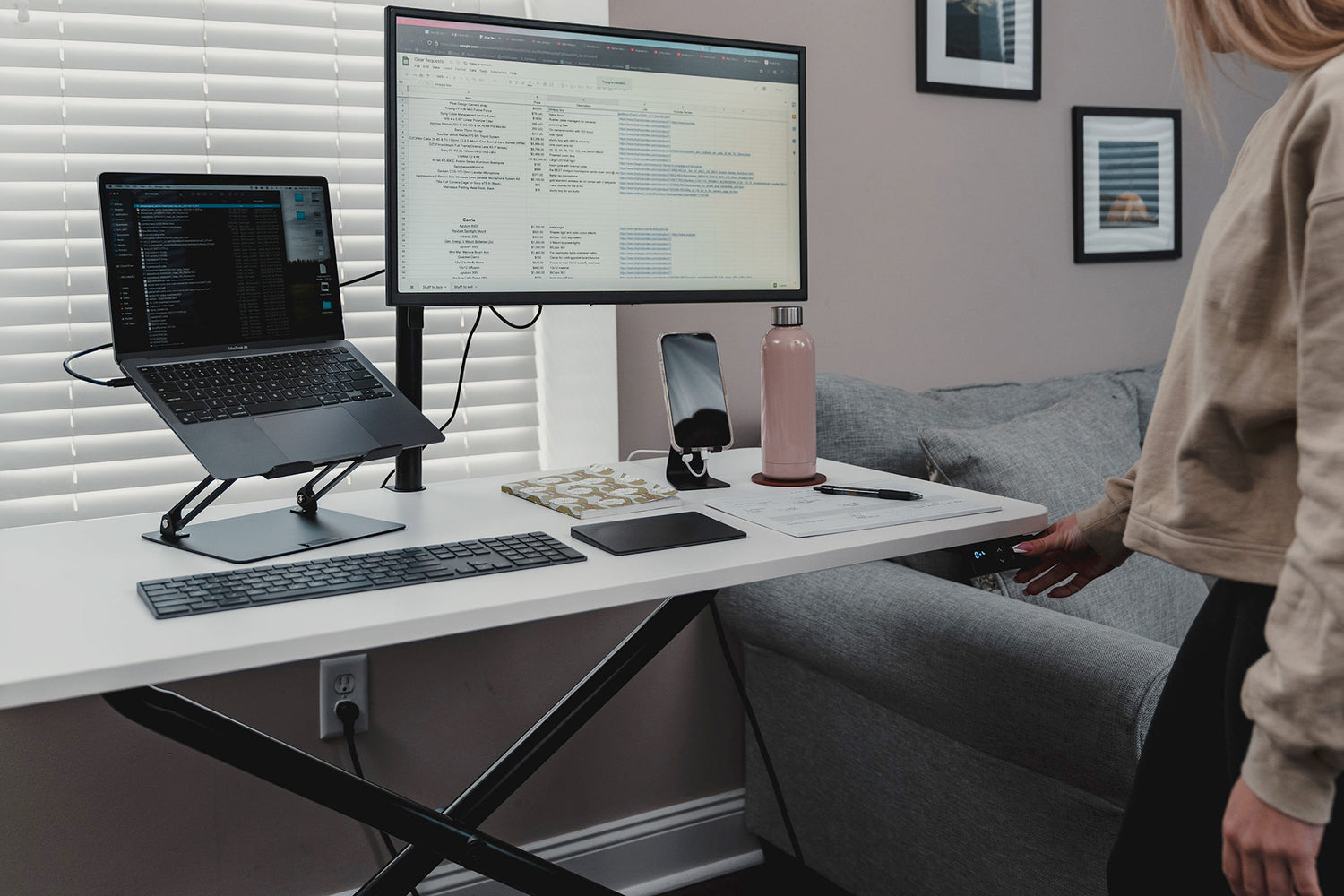 Make It Yours
We offer desktop color options and accessories, such as monitor arms, standing mats, and more! Create a work setup tailored to your needs.