Our Story
Colin Dowdle had the inspiration for Lillipad at the end of 2019 as a 25-year-old living in an apartment with two roommates in the Lincoln Park neighborhood of Chicago. All three would occasionally work from the apartment. The apartment was a challenging environment for one person to work remotely, adding two or three made it completely unproductive. A few hours of laptop work on a couch or a kitchen counter becomes laborious even for 25 yr olds. Unfortunately, the small bedroom space and social activities in the rest of the apartment made any permanent desk option a non-starter. Always up for a challenge to solve a problem with creativity and a mechanical mind, Colin set out to find a better way. As soon as he began thinking about it, his entrepreneurial spirit told him that this was a more universal problem. Not only could he solve the problem for him and his friends, but there was enough demand for a solution to create a business.
Enter the COVID 19 pandemic. Office workers around the world began a mad scramble to set up temporary offices at home. Colin continued his thoughts on designs and solutions and had identified the basic elements to solve the problem. He took over his parent's garage and began to build prototypes combining parts from random items around the house with multiple trips to the hardware store. In discussing his ideas with his father, Jim, they recognized that providing a consistent solution for individuals could also solve a major problem for employers. As the world shifts to a hybrid workforce, employers must provide support and resources for their employees to work from home. The Lillipad solution was to create a flexible workspace that could fit any remote working environment, understanding every home is unique. This would allow employers to provide consistent support with scale and continuity. The idea just got bigger. Now cut to the montage video of garage startup clips, add some professional industrial design, engineering, and manufacturing and here we are!  Today we have the world's best ergonomic workstation that doesn't require a permanent location. Oh, and forget about assembly! We're shipping to you, fully assembled. After all, Colin is the only one of his friends with a power drill.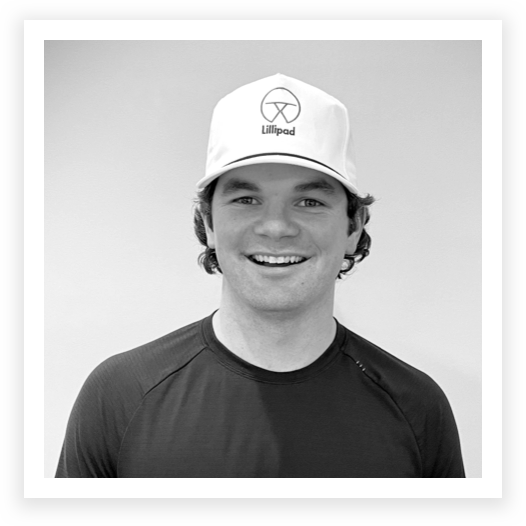 Colin Dowdle — Co-Founder
Colin has a colorful history of solving problems using his creativity, mechanical mind, and entrepreneurial spirit. This includes building snowmaking machine for backyard snowboarding in grade school and a backyard Ice rink business through high school and college. A major in the Entrepreneurship program at Marquette University led him to Pressbox, a startup Tech Services company in Chicago. Colin joined Pressbox full time after college as it transitioned to Tide Cleaners in an acquisition by Procter & Gamble. He was responsible for launching the Milwaukee market, along with supporting their ongoing growth in Chicago.
What are you doing when Lillipad is tucked away?
I love experiencing the outdoors with friends, wife and family. In the summertime you can find me on the water fishing or wakesurfing. When winter rolls through, it's pond hockey or big mountain skiing. Live music and BBQ? Count me in!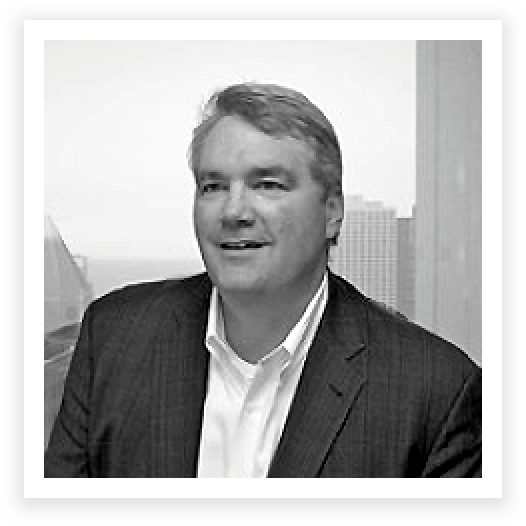 Jim Dowdle- Co-Founder
Jim has extensive experience in senior leadership with organizations ranging from startup to a multibillion-dollar publicly held company. He is passionate about developing strategies and building talented teams to drive the long-term growth of a business. He has worked with client partners in every category and stage of development from small independents to Fortune 500 companies. "The success of our business is defined by our ability to work collaboratively with clients to provide solutions that address their challenges and help achieve their goals."
What are you doing when Lillipad is tucked away?
My "Jack of all trades, master of none" list includes tooling around with unwanted cars from the 70's, biking, golf, and a poorly managed herb garden. I am pretty good at hanging out with my bride of 30+ years. We love cooking and entertaining for large groups of friends and family. 
The Lillipad workstation was designed and is manufactured in the US by a team with decades of experience in categories including office furniture and fitness equipment.